Level 4 Equipped 4 Life
October 11, 2019 @ 7:00 pm

-

October 12, 2019 @ 4:30 pm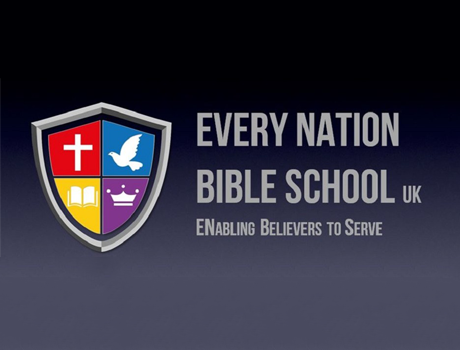 Starts: October 11 @ 7:00pm
Ends: October 12 @ 4:30pm
Location: Northampton
This course is accredited by NCFE IIQ and recognised at the National Standard NQF level 4.
This course will unlock ministries, attributes and gifting that you did not even know existed within you, equipping you for ministry and releasing the fire of God in your life. Equipped 4 Life is being continually refined to effectively bring you to the cutting edge of powerful Christian living. Equipped 4 Life equips you to minister. It is a time of impartation that puts the tools in your hands and the fire of God in your heart, and releases the precious calling and gifting of God in your life.
The course covers many subjects including:
How You Can Lead a Person to Christ
Divine Appointments
Making Disciples
Communicating the Gospel
The Nature and Purpose of Man
Your Story Must be Told
Bible Based Ministry and the Great Commission  Effectively
Freedom From the Occult
House-to-House With Results
The Atomic Power of Prayer and Fasting
Making God's Word Alive in Your Life
Organising an Evangelistic Outreach
Developing a Ministry Team
Cross-Cultural Ministry
Ministering to the Terminally Ill
What the Bible Says About Death and the Life After
Prophetic Evangelism
Healing the Broken-Hearted
Personal Integrity in Ministry
Divine Healing
Recognising Your Call to Ministry
Keys to Effective Prayer – Prayer, Praise and Worship
Biblical Origins of Man
Teaching occurs monthly on Friday evenings 7-10pm  and all day Saturday 9.30-4.00pm for 10 months at Every Nation Bible School, Galdstone Close, Northampton (in the same building as Spencer Contact)
Friday evenings 7pm-10pm and Saturday daytime 10am-4pm
11th+12th October 2019, 8th+9th November 2019, 13th+14th December 2019, 10th+11th January 2020, 7th+8th February 2020, 6th+ 7th March 2020, 3rd+4th April 2020, 8th+9th May 2020
12th+13th June 2020, 10th+11th July 2020
Commencing: 11 October 2019       Venue:  Every Nation Bible School, Gladstone Close, Northampton NN5 7AY
Course Costs:  PLATINUM £895               GOLD £725   Interest-free payment terms available
Accredited and Non-Accredited Route
Equipped 4 Life may be studied via two routes  – each route offers the same tuition and course material.
GOLD Non-Accredited Route is for those who wish to study, but have restrictions on time. This route gives access to the course notes, PowerPoints and the video teachings, or face-to-face teaching sessions of all the units. Assignments are not set. A Certificate of Achievement is presented on the Graduation Day.
PLATINUM Accredited Route is for those who want to study for a qualification or an award. This route enables access to all the materials as on the Silver and Gold route, with set assignmentsneeding to be completed. Ongoing support is provided to guide you in your studies, together with a Personal Tutor who will be committed to your personal development and progress. Upon completion of the course, a qualification accredited by NCFE will be awarded at our Graduation Ceremony. Graduands will be issued with a cap and a graduation gown for the event.
Please contact us for further information and a prospectus: [email protected]